Software for metadata handling!
What is metadata? - the term is often used to describe digital information e.g. a pdf-document where metadata can consist of information such as title, author, date of publish etc, for an image it could consist of the photographer or when the image was taken. It is thus not the content itself that is referred to but rather a description of the content. The term is however broader than just describing digital content, it can be used to describe any object.
What is X-ref?
X-ref is a modern web based archiving solution for storing searching and presenting all types of information. X-ref can be used by all organizations that handle metadata. In X-ref's document archive a document can represent anything; an application, a report, an image, a person or anything that suits your organization.
X-ref will help you securing that your data is stored consistently in your web archive. Consistently tagging your data is the key to succeeding with your searches.
Why X-ref?
A big advantage with X-ref and a difference to other systems is that X-ref allows you to create your own fields (metadata types), you do not have to deal with fields that are not relevant for your business. You can also organize these fields so that they fully suite your organization. This makes X-ref a very easy to use and dynamic archiving system with unprecedented searching capabilities.
How X-ref?
X-ref's effective editing tools helps you to swiftly and consequently build your archive to large volumes directly in your browser.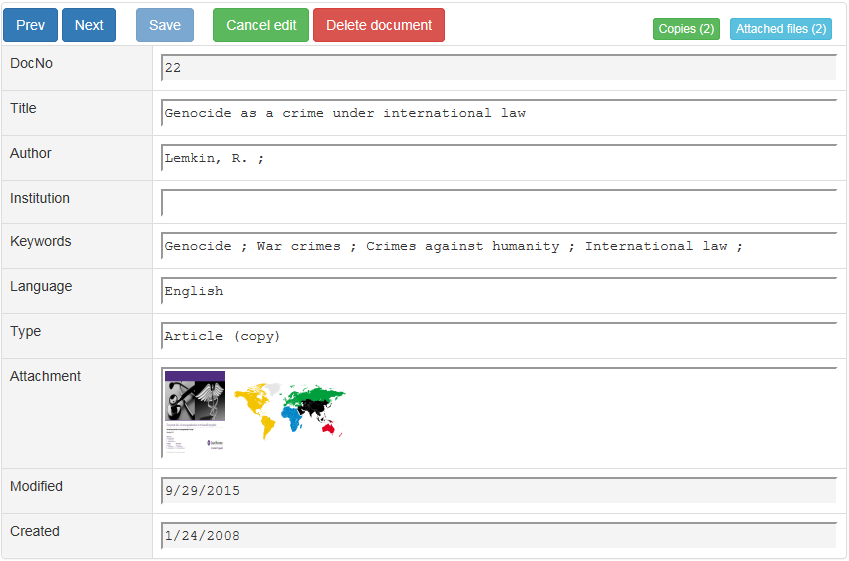 Information is stored in X-ref's document fields and media files are uploaded to the web archive.
Information can also be batch imported from a file or added via API. When information is saved it is automatically indexed and is immediately searchable. Authorized users can search via search forms, search menus or API. How a search result is presented is controlled by templates. A search result can be presented differently depending on the type of information. Search results are nicely presented in desktop, tablet and mobile.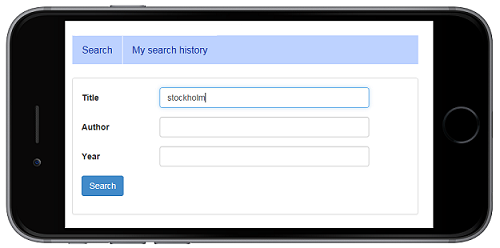 Responsive mobile search interface
Further reading: Wikipedia's definition of metadata