General information on the Library Management System
X-ref's database system can be extended with library modules. The result is a library system with functionality covering all the needs of a modern library.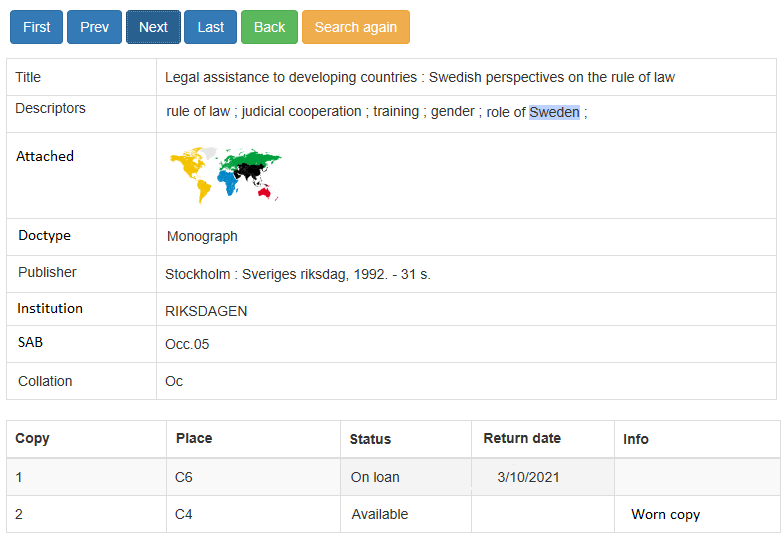 A document item presented in X-ref's Library Management System
Functionality
LDAP synchronization of borrowers
X-ref can be integrated with library machines.
X-ref's library system supports the standards sip2,z3950 and SRU/SRW.
X-ref can send reminders and overdrafts via e-mail.
X-ref has support for handling of fees.
X-ref can send news letters with the latest registered titles.