Search
The X-ref database system has many possibilities to execute efficient searches, some of X-ref's search features:
Structured search/free text search
Index search
CCL (Common Command Language)
Right and left truncated searching
"Wildcard" and "proximity" searching
Combine and sort search results
Catalogue records have a unique id and a record's creation date and date of last update is automatically stored and is information that is searchable.
Search results are presented nicely in desktop, tablet or mobile. Search results are first presented in a short presentation.

Search result short presentation
The user can switch to full presentation to see all fields.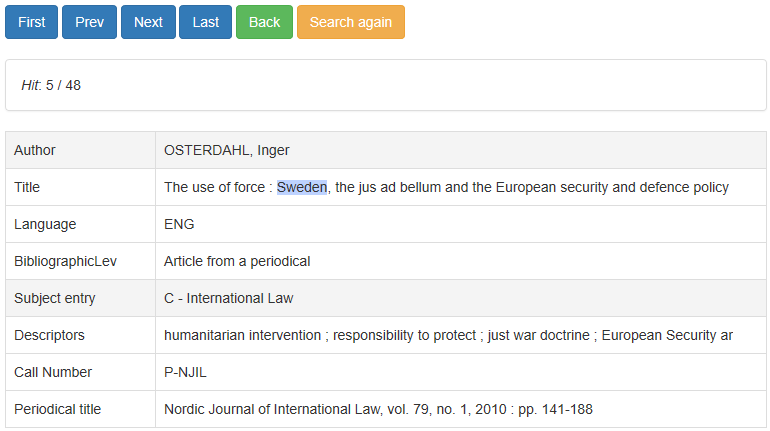 Search result long presentation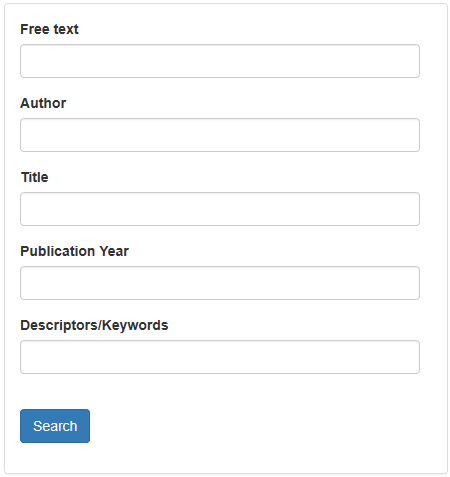 Search form example